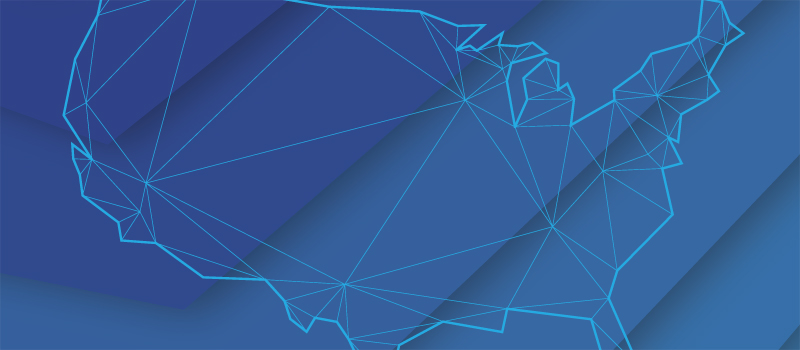 2022 SelectUSA Investment Summit
Thanks to everyone who attended this year's Investment Summit from June 26 – 29, 2022!
The 2022 SelectUSA Investment Summit was the largest in its history and we want to acknowledge the generous support and participation of all attendees.
We look forward to seeing you MAY 1 - 4, 2023 for next year's Investment Summit.
Check back here for more details as they become available.
---
WHAT IT IS:
The SelectUSA Investment Summit is the highest-profile event in the United States dedicated to promoting foreign direct investment (FDI.) This year's Investment Summit returns in its familiar format to provide exciting opportunities for more investors from more markets and greater representation from economic developers (EDO) across the nation to engage and interact - the Investment Summit will be the most highly anticipated and productive FDI event you attend all year.
Explore interactive exhibitor showcases featuring EDOs, service providers, industry experts, and international tech startups.
Network with 50+ states and territories, companies from 70+ markets, speakers, government officials and more; set up one-on-one or group meetings and make your investment deals happen.
Learn from policy and industry experts in 100+ sessions providing you with actionable information on everything from developing a workforce to understanding incentives.
Meet and form valuable partnerships with industry partners from across the United States.
The SelectUSA Investment Summit continues its commitment to feature exciting opportunities with innovation and entrepreneurship at the forefront.
SelectUSA Tech connects early-stage and startup technology companies to prospects for advancement in the U.S. market, where participants can exhibit at branded booths, upload a product and service demo video, and apply to pitch in front of a panel of judges, and much more.
Select Global Women in Tech (SGWIT), geared towards international female founders, entrepreneurs, and executives in the technology sector, SGWIT participants will participate in matchmaking with mentors to help them develop a market entry strategy, tailor their product and promotion for success in the U.S. market, have access to an exclusive networking platform, and hear from successful global female founders.
The SelectUSA Investment Summit draws more than 3,000 attendees and has directly helped generate more than $59 billion in new U.S. investment projects, supporting over 50,000 jobs across the United States and its territories. Historically, the Investment Summit attracts more than 1,200 business investors from approximately 70 international markets who join economic developers from almost all U.S. states and territories.

Closing Remarks by U.S. Secretary of Commerce Gina Raimondo at the 2022 SelectUSA Investment Summit
June 29, 2022
Thank you for the introduction, Jasjit, and for your incredible work to make this year's summit a success. And thank you all for attending the 2022 SelectUSA Investment Summit.
With more than 3,600 participants, 100 sessions, and 300 speakers, this has been our largest summit ever. And I'm so glad we were able to be back in person.
We had 51 U.S. states and territories represented. We had more than 70 global markets in attendance. And we had a record 2,000 international participants.
We had a tremendous and creative exhibition hall highlighting the unique opportunities the U.S. has to offer.
We had 11 pitching sessions as part of the SelectUSA Tech program, featuring some of the most inspiring services, products, and companies yet.
And I'm thrilled that we have over 140 women participating in the Select Global Women in Tech mentorship network, a 70% increase since our launch event last year.
We made some exciting announcements as well, including Forsee Power's investment in Ohio, MediaTek's investment in Indiana, and GlobalWafers's investment in Texas.
But these announcements are just scratching the surface. From agribusiness to energy, and from technology to trade, these new connections will bring lasting impact across the globe.
And even though our summit ends today, both SelectUSA and the Commerce Department are here year-round to help foreign investors seeking to invest in the United States match withstates and communities looking to attract foreign direct investment.
We are all partners in the effort to build and grow strong companies, support our workers and economies, and form lasting relationships.
I am also happy to officially announce that the 2023 SelectUSA Investment Summit will be taking place here again at the Gaylord National Resort & Convention Center May 1-4, 2023. 28 states have already signed up to exhibit next year.
I look forward to seeing you all next year.
Before we close, I'd like to offer some thanks.
Thank you to the SelectUSA team – led by Jasjit– for your hard work to deliver this incredible summit.
Thank you to all our presenters and speakers, including President Biden, Secretary Walsh, Secretary Granholm, and Ambassador Tai.
Thank you to the governors who traveled here to promote their home states.
And most importantly, thank you to all the foreign investors who came to learn about why America is the best place in the world to do business.
I'm excited to hear about all of the success that will come out of the 2022 SelectUSA Investment Summit.
---
Road to the Summit Video Series
Join SelectUSA and our EDO Diamond Sponsors on a tour highlighting reasons the United States is the premier destination for Foreign Direct Investment, and learn more about the benefits of attending the Investment Summit.
Ohio
Arizona

California

Georgia

Illinois

Michigan

Mississippi

Missouri

New York

Puerto Rico

Texas

Site Selection


Road to the Summit Video Series
Journey back to see how SelectUSA and our 2021 EDO Diamond Sponsors highlighted reasons the United States is the premier destination for Foreign Direct Investment and outlined the benefits of attending the annual Investment Summit.
2021 Investment Summit By The Numbers






2021 Investment Summit Highlights