Industry Spotlight
June 1-3, 2020 | Washington Hilton, Washington, D.C.
Industry Spotlight
"State of the Industry" Sessions
The SelectUSA Investment Summit will again feature opportunities for attendees to engage with industry association experts, who will provide industry insights and an unbiased perspective that will help companies prioritize investment in the U.S. Each participating industry association will be provided the opportunity to make a 30 minute "State of the Industry" presentation during the Investment Academy on June 1-2, and to host a booth in the main exhibit hall alongside our state/territory economic developers and company exhibitors.
The below industry associations will be in attendance at the 2020 SelectUSA Investment Summit and will be providing a "State of the Industry" presentation. More industry associations will be added to this page as they confirm attendance.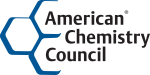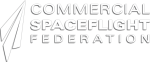 Find Your (Industry) Match
New and improved for the 2020 SelectUSA Investment Summit, our updated matchmaking system will allow for easy industry matching and will clearly display new Summit registrants that have signed up in each industry vertical. Economic development organization (EDO) exhibitors have identified two (2) priority industries that they are targeting for investment attraction. These industries will be identified in their exhibitor profiles both in the program guide and in the matchmaking system to help investors better identify the right states to meet with at the Summit.
Participants are also encouraged to set up meetings with representatives from industry associations to discuss investment plans in their specific industry vertical while onsite at the Investment Summit.
Detailed Industry Reports
Rolled out successfully at the 2019 Investment Summit, business investors and EDOs who sign up for the Summit prior to March 1, 2020 will receive a complimentary custom report about opportunities and trends in their specific industry sectors in the United States. Summit participants will receive customized data that will help to better prepare for the Investment Summit and for matchmaking.
Stay Up to Date
One of the best ways to stay in the Investment Summit know: sign up for email updates! We also encourage you to follow SelectUSA on Twitter. For additional questions, don't hesitate to reach out to the SelectUSA team.
SIGN ME UP
FOLLOW @SELECTUSA
CONTACT US