Apply to Exhibit or Sponsor
June 1-3, 2020 | Washington Hilton, Washington, D.C.
Apply to Exhibit or Sponsor
Before You Apply:
Terms: EDO, Non-EDO, Exhibitor, and Sponsor
Economic Development Organizations (EDOs)
An EDO typically represents a U.S. state, territory, region, tribe and/or locality that conducts economic development activities in support of their community.
All EDOs must apply and be approved by SelectUSA to receive EDO exhibitor designation and pricing at the Investment Summit.
The Exhibition Hall at the SelectUSA Investment Summit is the premier opportunity for U.S. state, territorial, tribal, regional, and local EDOs to share opportunities directly with international investors.
An EDO wishing to amplify their presence at the Investment Summit may also participate as a sponsor.
Non-EDO
We welcome participation in the Exhibition Hall from service providers and other associations or organizations. A service provider is a company that advises or facilitates a firm's investment decisions, such as attorneys, consultants, tax professionals, site selectors, etc. A trade/business association that facilitates investment may also participate as an exhibitor or sponsor.
Exhibitor
Approved organizations may purchase an exhibit booth within the Exhibition Hall. The purchase price of a booth is different for EDOs and non-EDOs and is listed within the pricing section below.
Sponsor
Organizations may select to gain amplified exposure outside of an exhibition booth through sponsorships. Sponsorship includes diamond, gold, silver and bronze levels, which include exhibit booths and additional full conference passes. Please see sponsor offerings below.
Exhibitor and Sponsor Application Process
All organizations must apply to exhibit or sponsor and will be vetted. All applicants should follow the steps below:
Step 1: Apply to Exhibit or Sponsor
Exhibitor or Sponsor applicants who have applied and received confirmation of acceptance may proceed to step 2.
Apply to Exhibit or Sponsor
Step 2: Submit Contract
Once an exhibitor or sponsor has received confirmation of acceptance by SelectUSA, event management will reach out to the contact on file to confirm participation with an exhibition or sponsorship contract. Each exhibiting or sponsoring organization must complete a contract to counter-accept the offer to participate. You should be contacted within 15 business days of submitting your initial application.
Step 3: Access your Exhibitor Portal
Once a contract is signed, the organization's point of contact will receive a link to their exhibitor or sponsor portal which will contain information regarding their participation. Information in the portal includes the exhibitor kit, link to register personnel, invoice, payment options, etc. Exhibitors and sponsors will also be able to upload their logo and organization description through this portal. Exhibitor portals will be available starting in November 2019.
Step 4: Review Resources for Exhibitors and Sponsors
Review the Resources for Exhibitors and Sponsors page on this website for details about exhibiting and sponsoring.
Resources for Exhibitors and Sponsors
Step 5: Register Booth/Sponsorship Personnel
All personnel should apply via the attendee registration link. The portal listed above will contain comp codes to register any complementary exhibitor or sponsor staff (please note that an application must be completed and vetted for each person who will be attending the Investment Summit). Codes will be included for the two Exhibition Hall-only personnel included with your booth, as well as any tickets included with a sponsorship package. Additional personnel passes are available at the full conference rate. All personnel must go through the application and vetting process to receive a badge.
If you would like to register more than one person at a time, simply click on the "Register Another" button at the end of each individual application. When individuals are registered via one account in this manner, the account holder has access to the application status of all associated personnel.
Application link coming soon.
Step 6: Book Hotel Rooms for Exhibitor or Sponsor Personnel
IMPORTANT: Please do not call the hotel directly to book rooms for Investment Summit participants. SelectUSA is managing the hotel room booking process for all attendees through the registration system. Once an attendee has applied and been approved to participate, they will receive an email link to book their hotel room. If you would like to make hotel reservations for more than one person, simply select the number of hotel rooms you would like to book and indicate who will be staying in each room.
Hotel Reservations will open in November 2019.
Step 7: Participate in Matchmaking
All approved registrants may participate in the matchmaking system. Once a participant has been approved, they will receive an email with details on the matchmaking process. The matchmaking system will launch in Spring 2020.
Cost to Exhibit
EDO Pricing (available to approved EDOs only)
8×10 (Approved EDOs Only)
| US$1050
8×20 (Approved EDOs Only)
| US$2100
Non-EDO Pricing (must be approved)
8×10 (Approved Corporations and Associations Only)
| US$7000
Included with the Cost
All exhibitors receive two Exhibition Hall access passes for booth personnel per booth (regardless of booth size). Exhibition Hall access passes include access to the matchmaking system.
Additional full access passes are available at the full conference fee. Upgrades from allotted exhibition hall only passes to full access passes are not available
Back wall and side drape for inline booths
Booth identification sign that is typically 7″ x 44″ with block letters
Access to the evening reception located in the Exhibition Hall
Organization name, description and logo listed in the official Investment Summit app and printed program guide
Exposure on the SelectUSA Investment Summit website
Items that are Sold Separately
- Columbia Hall's carpet is a multi-colored green-blue pattern.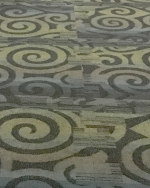 - International Terrace Foyer's carpet is a multi-colored pattern with blue and red.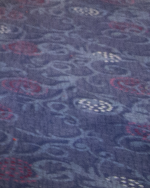 Custom flooring upgrades and carpet color changes are available at an additional charge
Booth furniture (if needed)
Electricity
Internet
Shipping and drayage fees
Union labor to set up booth (if requested or required)
Full-access Investment Summit badges over the allotted number provided with the booth or sponsorship package
Exhibitors have the option to offer food and beverages in their booth during the evening reception in the Exhibition Hall. See rules and regulations regarding food and beverages on the "Resources for Exhibitors and Sponsors" page.
Sponsor and Exhibitor Prospectus
Sponsorship Packages
Please see the Sponsor and Exhibitor Prospectus for additional sponsorship opportunities that do not include a booth in the Exhibition Hall.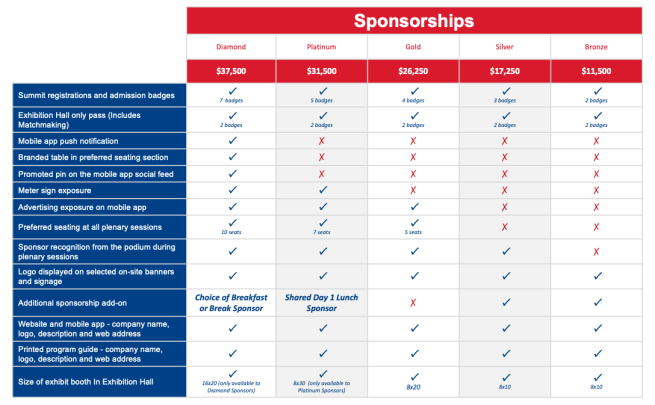 Additional Sponsorships
Welcome Reception Sponsorship: US$38,000 (exclusive) - SOLD
Mobile App Sponsorship: US$25,000 (exclusive)
Charging Lounge Sponsorship: US$15,000 (exclusive)
SelectUSA Tech Sponsorship US$15,000
Agenda Digital Display Sponsorship: US$12,000 (exclusive)
Hotel Key Card Sponsorship: US$12,000 (exclusive) - SOLD
Break Sponsorship: US$8,000 (9 available)
Breakfast Sponsorship: US$8,000 (9 available)
Column Wrap Sponsorship: US$5,000 (1 sold, 1 available)
Floor Sticker Sponsorship: US$2,500 (1 sold, 5 available)