June 7-11, 2021
Hotel Information
Hotel Reservation Process
Important
Book all hotel rooms through SelectUSA.   
Please do NOT book directly with the hotel.
SelectUSA has confirmed a room block at the Gaylord National for attendees, sponsors, and exhibitors who have applied and have been approved by SelectUSA to attend the Investment Summit.
The hotel rate is valid until the room blocks are sold out or until 11:59 p.m. EDT on Friday, June 3, 2022.
eventPower is the Official Housing Provider for the 2022 SelectUSA Investment Summit. Improper solicitation of hotel reservations from any company or housing provider other than eventPower is not approved. Unaffiliated organizations may appear to offer reservations at lower rates, but they may be illegitimate, not have the rooms to sell, have unreasonable cancellation or change penalties, or be completely non-refundable. Please be aware of and report any unauthorized solicitation to your organization or eventPower.
Step 1: Apply to Attend the Investment Summit
Only approved applicants will receive a hotel room within the SelectUSA room block.
Step 2: Receive Approval Email
Approved applicants will receive a confirmation email with instructions on how to book a hotel room.
Step 3: Book Hotel Room
Rooms are booked within the SelectUSA Investment Summit registration system. The approval email will provide instructions about the hotel booking process.
Step 4: Confirmation
Once a hotel room has been booked, guests will receive a four-digit guarantee number (e.g. 1234) via email from eventPower. Please note, this is NOT the Gaylord National confirmation number. If there are any special requests or changes that need to be made, please do so with the
Investment Summit Customer Service Team
using this four-digit guarantee number.
A final hotel confirmation email will be sent to the email address that you provided during the registration process between May 20 and May 30. Please check your spam folder if you do not receive a registration confirmation email.
Note:
If you need to make any changes to a confirmed hotel room, please send the change requests to the 
Contact Us
page.
About the Conference Hotel
Gaylord National Resort and Convention Center
201 Waterfront Street
National Harbor, MD 20745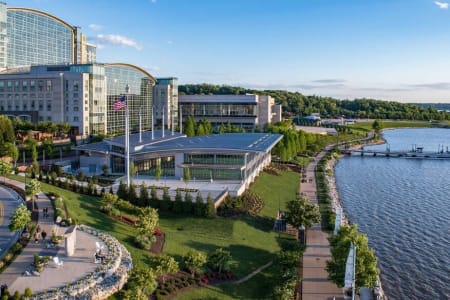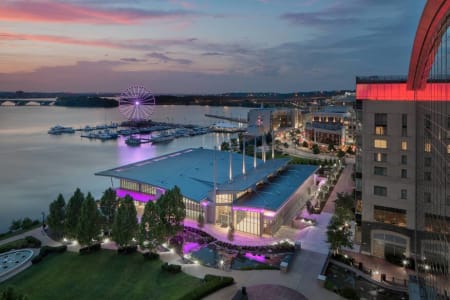 Marriott Rewards
Attendees seeking rewards for their stay at the Gaylord National will be able to input their rewards number when booking their room.
Cost and Housing Rate Deadline
Hotel rooms have been secured at the Gaylord National for the special conference rate of US$256 per day (GSA per diem), plus applicable taxes. The hotel rate is valid until the room blocks are sold out or until 11:59 p.m. EDT on Friday, June 3, 2022.
Arrival Information
Check-in and Check-out
Check-in:
4:00p.m. EDT
Check-out:
11:00a.m. EDT
Express Checkout Available
Hotel Floor Plan
Click
here
 to view the hotel floor plan.
Hotel Questions and Change Requests
Change requests should be sent to the contact information below.
support@selectusa-summit.com
+1 (703) 552-8666